Don't lose your mind on summer 2023 holiday prices!
The pandemic has caused several changes over society indeed ; despite this, the restrictions have increased the desire to travel.
The impossibility of moving has made us appreciate even more the importance of travelling: to relax, discover new countries and cultures and above all to spend quality time with the family.
This year things have changed again and with the rising cost of living, attention to price has once again become a priority when booking summer holidays.
The Confcommercio survey below also refers to this: www.helpconsumatori.it/primo-piano/vacanze-estive-gli-italiani-tornano-a-partire-ma-riducono-durata-e-spese 
How to save money on your next vacation?
1. HOLIDAY HOMES:
The demand for holiday homes is becoming increasingly frequent in the post-pandemic period, due to the privacy and comfort of guaranteed spaces.
In addition to allowing you to save money, especially when travelling in a group or family, it allows you to better manage food expenses, cooking meals at home and spending time in a warm and familiar environment.
In our facilities there is often a patio or balcony for dining in the open air, a swimming pool and free parking options.
Villa with 3 Bedrooms – Private Garden and Parking – Airco – Beach Place
2. BOOK IN ADVANCE:
Booking well in advance can help you save a significant amount of money, especially if you are on a summer vacation.
Many establishments offer discounts for bookings at least 3 months in advance.
At Beahost Rentals, we offer discounts for early bookings as well as last minute bookings.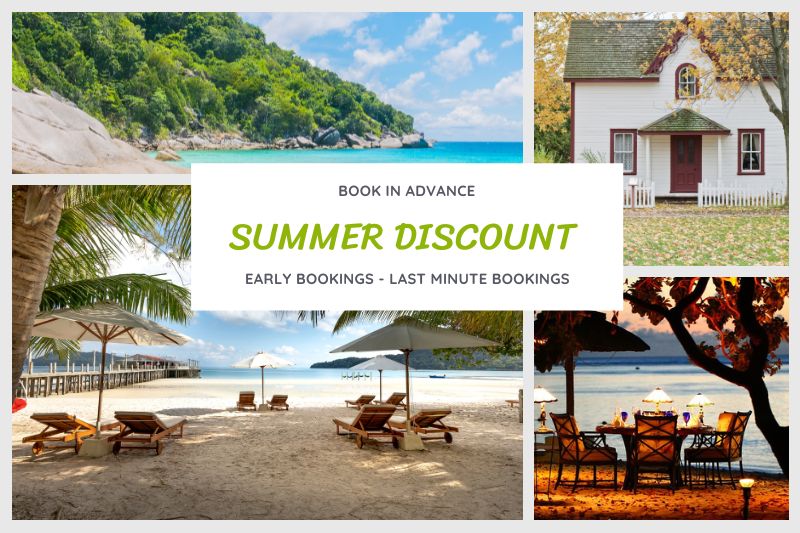 Beautiful villa with garden for 8 by Beahost Rentals in Porto Santa Margherita, Veneto
3. LOCATION OF THE ACCOMMODATION:
A central location, well connected to the main activities and a stone's throw from the beach, will provide you with the convenience of not having to use your car during your stay.
The accommodations we offer are located in strategic positions and a few metres from the bathing establishments.
Beautiful Villa With Private Pool – Isola Albarella
THE BEST ITALIAN DESTINATIONS FOR SUMMER HOLIDAYS 2023
1- Lignano Sabbiadoro, Bibione and the Veneto coast
They are seaside resorts suitable for both families and young people, carefree and fun places, both during the day and at night: a combination of activities on the golden sandy beaches and nightlife.
Perfect starting points for many ebay trips, including a visit to Jesolo and the incomparable Venice.
Amazing apartment for 8 person in Bibione, Veneto – by Beahost Rentals
2- Salento, Apulia
"The heel of the boot" is undoubtedly a very popular area in the summer.
It offers both cultural and maritime points of interest such as: Lecce, Ostuni, Alberobello, Gallipoli, Otranto and its beautiful crystalline beaches, as well as an unmissable cuisine!
Beautiful and elegant farmhouse with swimming pool in Puglia – By Beahost Rentals
3- Sicily
A dreamy island with enchanting beaches, unspoiled nature, lots of fun and one of the best culinary offers in the Bel Paese.
Ideal for spending the summer holidays in total relaxation, under a sun that makes you fall in love.
Wonderful Apartment in villa with Pool in Marsala, Sicily – By Beahost Rentals
All you have to do is choose the destination for this summer!
Don't hesitate to contact us for more information. We will be happy to start travelling with you!
Beahost Rental Team